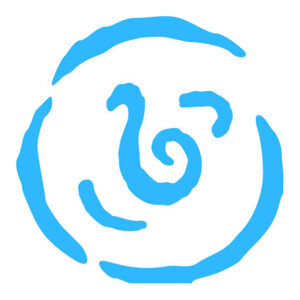 Ceramicist Amanda Murphy makes decorative hand-built stoneware ceramics including vases, platters and bowls. Each piece is hand-built, inspired by movement within the landscape.
Using oxides and coloured glass to punctuate the pieces, the creations offer what the potter calls a bird's eye view of the landscape. It looks like the highs and lows of an Ordinance Survey map. Using a blue-white crystalline glaze the platters are pieces that can sit atop a table or hang on the wall. The way the glaze and glass melt during firing is different each time, making each piece unique.
Inspired in the main by the landscape and the movement offered by views from above, the rippled bowls and jagged edge platters evoke the mountains and other undulations in the land. Amanda Murphy studied ceramic design at the Crawford College in Cork. She did a pottery skills course in Thomastown and then honed her craft at Ardmore, the Badger Hill and Stephen Pearce potteries.